By Ian Bracey | June 14, 2018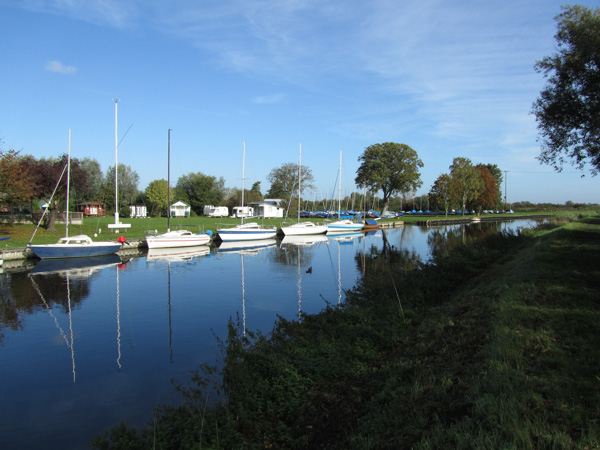 The housing crisis continues to be in the news a lot, and continues to affect our village, with local people being priced out of the market. With affordable housing being the top priority of the newly elected South Cambs District Council, our efforts to set up a Community Land Trust seem to have come at the right time, and community-led alternatives to speculative housebuilding are gaining national interest.
It has been a busy couple of months for the Waterbeach CLT. We now have a Steering Group consisting of 8 local people with a wide range of expertise who are really keen to make progress. The CLT is a non-profit community-led organisation which aims to provide affordable housing and community facilities for local people. A key part of the CLT is engagement with the local community which we have been starting to undertake.
Since our last update we have visited the successful neighbouring CLT at Stretham and Wilburton to see what they have achieved there with their 75 home project with co-working space and a surgery. We held a scoping event and several meetings with CLT East (our technical advisor) to outline our aims and progress with setting up the CLT. We have also started a programme of community engagement, we had a successful stand at the Waterbeach Feast and have now signed up 50 new members. We will continue to tell people what we are trying to achieve and are having a public launch event at 7.30pm Thursday 19 th July at Waterbeach Baptist Chapel. We hope to see lots of you there to find out what we have been doing and sign up as members, please do come and find out more.
The CLT is membership based and being a member gives you a say in how the CLT is run and what we are trying to achieve. Anyone who has a local connection to Waterbeach (lives, works or has family here) can join. It only costs £1 and you can sign up at www.waterbeachclt.co.uk/signup or come and join us at one of our events.
On the formal set up side, we have applied for start up funding from South Cambs District Council, we hope to hear very shortly whether we have been successful. This grant will cover the costs of setting up the CLT as a legal entity and other setup costs.
We are also starting the process of looking for projects we might undertake, where we might look to build affordable houses and what facilities we might include or areas of the village we might help to improve. If you have any ideas, we really want to hear from you.
Our emerging values for the CLT are:
"Building a vibrant community for the future, where everyone can live, work and play."
Affordable housing for local people
Encouraging better work-life balance
Creating great leisure facilities
Supporting environmentally sustainable infrastructure
Inclusive community-led development
We want to hear what these things mean to you so that we can start to include them in our brief for projects.